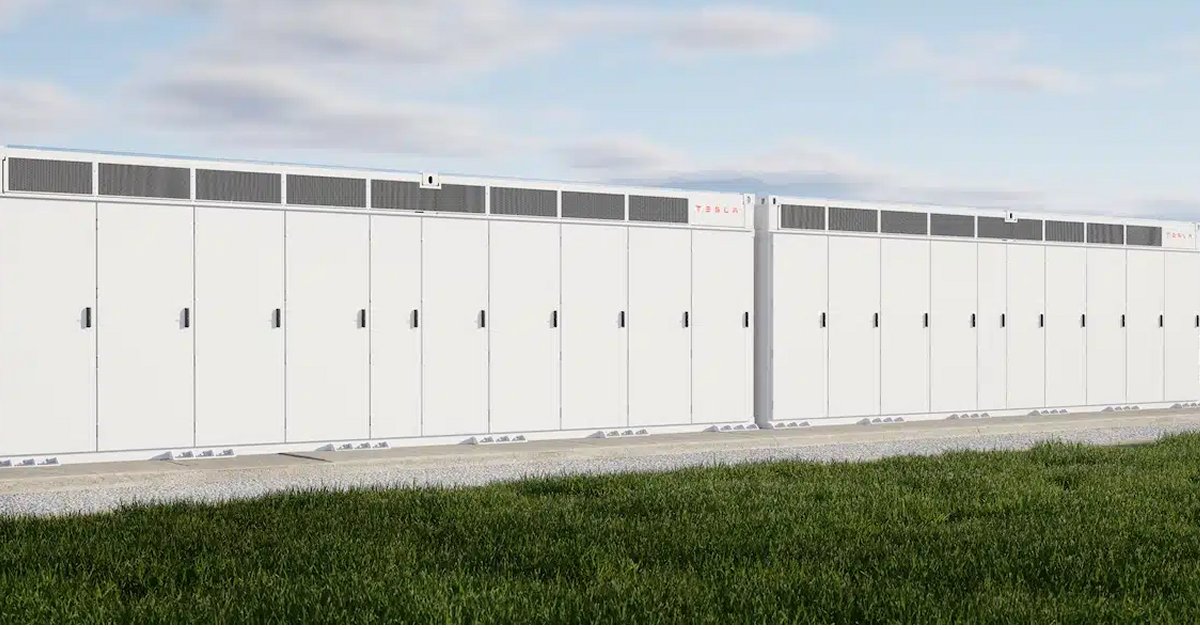 Neoen has given the all clear for construction of a huge battery system to commence at its Western Downs Green Power Hub project site in Queensland.
The France-headquartered renewable energy project developer, owner and operator announced on Thursday notices to proceed had been issued to Tesla and UGL to start construction of Neoen's 200 MW / 400 MWh Western Downs Battery, which will consist of Tesla Megapack systems.
"We are thrilled to be pressing 'go' on the Western Downs Battery, building upon our Western Downs solar farm which is nearing completion," said Neoen Australia Managing Director Louis de Sambucy.
The battery will provide various services including renewables firming, frequency services and transmission network support. Thanks to support from the Australian Renewable Energy Agency (ARENA) announced last month, it will ultimately be equipped with grid-forming inverter technology; enabling provision of stability services historically provided by fossil fuel generators.
"Next generation grid scale batteries such as Western Downs Battery will underpin this transition, with inverter technology that can maintain grid stability without fossil fuels," said ARENA CEO Darren Miller.
The Western Downs Battery is expected to start operating in the summer of 2024/25.
About Western Downs Green Power Hub
The big battery will leverage existing infrastructure at Neoen's Western Downs Green Power Hub, which also consists of a 460 MW (dc) / 400 MW (ac) solar farm. The project site is situated 22 kilometres south-east of Chinchilla and is just a few clicks from Powerlink's Western Downs substation.
In mid-December, Neoen announced the facility had received approval to export a maximum of 300 MW(ac) into the Queensland grid.
"While the facility's final rated capacity will be 400MW(ac), this significant milestone makes Western Downs Green Power Hub the largest operating solar farm in Australia!"
Grid connection of the project was achieved in October 2021. More than one million solar panels have been installed and the installation of trackers is 99.9% complete said the company; which is focusing on the facility commencing (full?) operations this year.
When operating at full capacity, the massive clean power station is expected to generate an estimated 1,080 GWh of clean electricity per year; avoiding 864,000 tonnes of CO2 equivalent emissions annually.
Neoen's Big Batteries In Australia
The Western Downs project will be Neoen's fourth big battery in Australia. The others are:
300 MW / 450 MWh Victorian Big Battery (Geelong)
150 MW / 193.5 MWh Hornsdale Power Reserve (aka – Tesla Big Battery, South Australia)
100 MW / 200 MWh Capital Battery (ACT – under construction)
"We are extremely proud to now have a big battery in four of the five states of the National Electricity Market," said Mr. de Sambucy; jumping the gun just a little.
The Tesla Big Battery in South Australia has been operating since late 2017 and started its working life at 100MW / 129 MWh before capacity was expanded a few years ago. Like this first project, the Victorian Big Battery also captured attention globally, but not always for positive reasons.
Neoen are proposing to build a second stage of the Victorian Big Battery, increasing its capacity by up to 600MW. A permit for "VBB2" was granted by the Victorian Government in late November last year.
The Queensland project takes Neoen's total battery capacity in operation or under construction around the world beyond 6 GW, boosting its confidence in reaching a goal of 10 GW by 2025.
Source: https://www.solarquotes.com.au/blog/queensland-big-battery-mb2775/